13 foals expecting for 2019….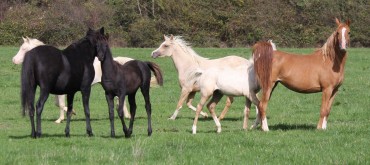 it's with some little delay you can now find our  13 foals expected for 2019 in the foal page
Bella and her 2018 filly sold….
Recents pics of INDIE BLACK FAME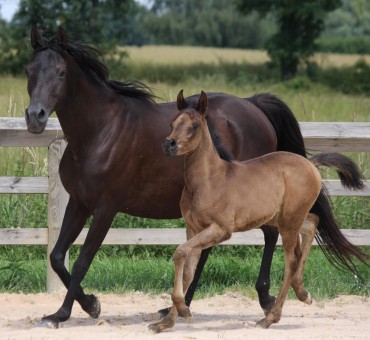 This splendid filly evolves from day to day towards excellence, refinement and type for this black pearl a filly model and pedigree of dreams:
AVAILABLE FOR SALE
Bryn now reday under saddle ..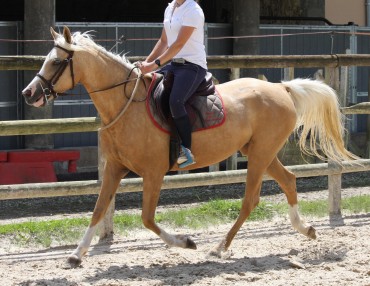 We offered you for sale our beautiful brood mare Bryn silver fame, now we can present it to you under the saddle, just broken after 7 years of foaling !! it didn't pose any problem to be saddened to go on a walk !! Just broken, it will of course still work to become a mare of all levels but the mind is there .. a good base to be fun!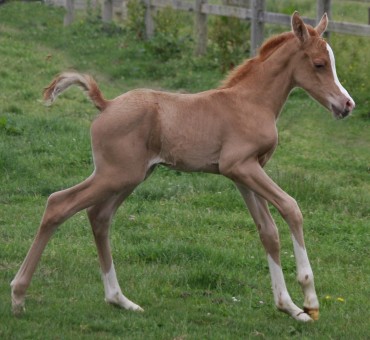 And here we are, after a season full of emotion, we present you our last foal 2018 : IAKOU SILVER FAME, a majestic palomino foal DSA 78% Arabian, again a superb son of our young stallion cream Fizz silver fame ..We didn't have the time to present it to you, that it is already reserved, it will also leave in the Countries of the North, it is in Denmark that we will be able to find it for news ..
Bandheeros a fabulous young stallion …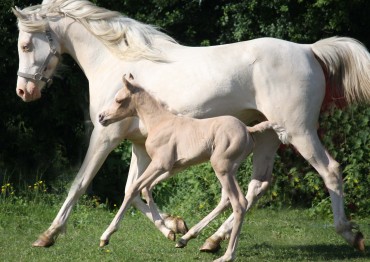 We were eagerly awaiting the products of the young stallion BANDHEEROS  that we had rented in Germany, his first black filly set the tone, but what has just been born has just left our mouths open, here is ILAWA SILVER FAME, filly DSA palomino 86% ar and IXLEY SILVER FAME, foal DSA palomino 84% Ar,, I can't describe these two wonders the best being to see them … these 2 gifts of nature will remain breeding as breeding
IDALIE will leave for the Swedeen..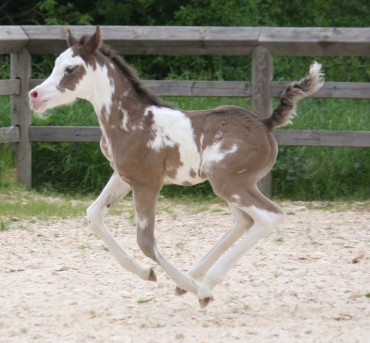 Our beautiful coloured filly Idalie has catch the heart of her new buyer she will discover a new pays !!
A futur stallion at stud ..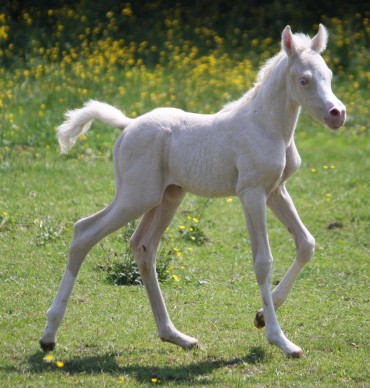 the Birth continue with a very nice cremello colt part arab with a hight % arab ,83% , he will be stallion ata stud
An unique filly in the world ..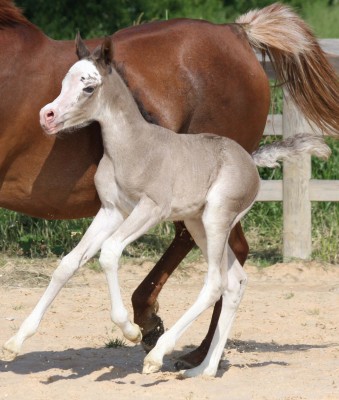 We were spoiled by nature, we are happy to present you a real jewelery for a breeder of colored arab, :
IMAGINE BLACK FAME a beautiful filly DW19 (sabino) black ,she is endowed with an extreme type and a unique pedigree for colored Arab , indeed her father is an illustrious stallion of show in the USA well known amateurs TK AFRIKHAN SHAH .This rarity is offered for sale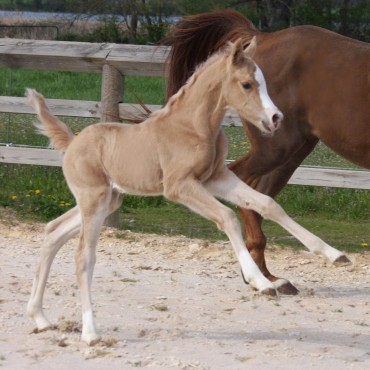 this very nice paolomino with sport origins , doesn't take long time to find his new home ..